Packaging
Order of packing of postal consignments
Boxes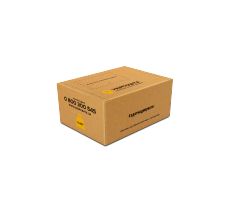 0,3 kg box
Dimensions, mm: 120 × 100 × 60
Barcode: 4823027146553
Wholesale price
from 500 to 1,000 units (including)
7,20 UAH
over 1,000 units
6,80 UAH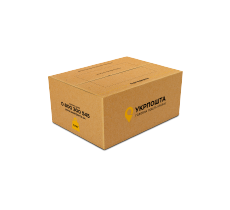 0,7 kg box
Dimensions, mm: 200 × 150 × 90
Barcode: 4823027146683
Wholesale price
from 500 to 1,000 units (including)
8,10 UAH
over 1,000 units
7,66 UAH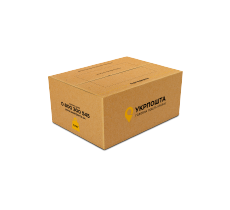 1 kg box
Dimensions, mm: 240 × 170 × 100
Barcode: 4823027146577
Wholesale price
from 500 to 1,000 units (including)
11,70 UAH
over 1,000 units
11,05 UAH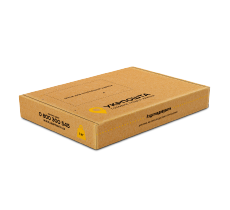 1 kg box (flat)
Dimensions, mm: 311 × 231 × 44
Barcode: 4823027146560
Wholesale price
from 500 to 1,000 units (including)
9,90 UAH
over 1,000 units
9,35 UAH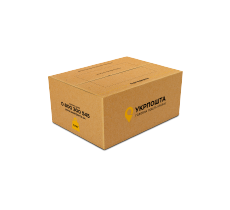 2 kg box
Dimensions, mm: 340 × 240 × 100
Barcode: 4823027146584
Wholesale price
from 500 to 1,000 units (including)
18,00 UAH
over 1,000 units
17,00 UAH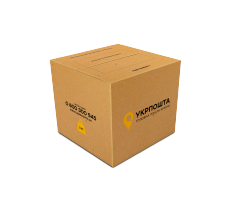 3 kg box
Dimensions, mm: 233 × 233 × 206
Barcode: 4823027146607
Wholesale price
from 500 to 1,000 units (including)
13,50 UAH
over 1,000 units
12,74 UAH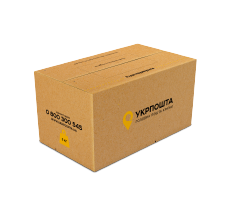 5 kg box
Dimensions, mm: 393 × 233 × 206
Barcode: 4823027146614
Wholesale price
from 500 to 1,000 units (including)
22,50 UAH
over 1,000 units
21,25 UAH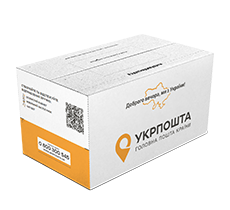 5 kg box white
Dimensions, mm: 393 × 233 × 206
Barcode: 4823027150451
Wholesale price
from 500 to 1,000 units (including)
27,00 UAH
over 1,000 units
25,50 UAH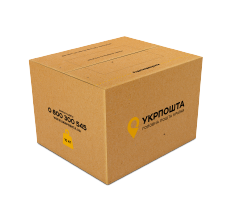 10 kg box
Dimensions, mm: 393 × 343 × 276
Barcode: 4823027146621
Wholesale price
from 500 to 1,000 units (including)
31,50 UAH
over 1,000 units
29,75 UAH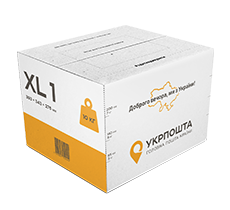 10 kg box white
Dimensions, mm: 393 × 343 × 276
Barcode: 4823027150444
Wholesale price
from 500 to 1,000 units (including)
36,00 UAH
over 1,000 units
34,00 UAH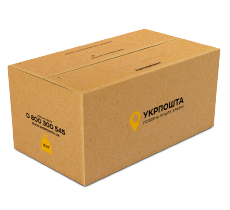 15 kg box
Dimensions, mm: 593 × 343 × 276
Barcode: 4823027146638
Wholesale price
from 500 to 1,000 units (including)
40,50 UAH
over 1,000 units
38,26 UAH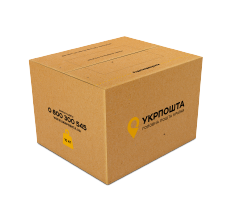 20 kg box
Dimensions, mm: 470 × 400 × 430
Barcode: 4823027146645
Wholesale price
from 500 to 1,000 units (including)
45,00 UAH
over 1,000 units
42,50 UAH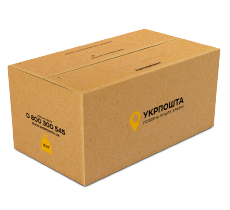 30 kg box
Dimensions, mm: 690 × 390 × 420
Barcode: 4823027146652
Wholesale price
from 500 to 1,000 units (including)
54,00 UAH
over 1,000 units
51,00 UAH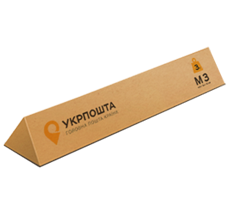 Cardboard tube 3 кг
Dimensions, mm: 600 × 150 × 130
Barcode: 4823027148168
Wholesale price
from 500 to 1,000 units (including)
18,00 UAH
over 1,000 units
17,00 UAH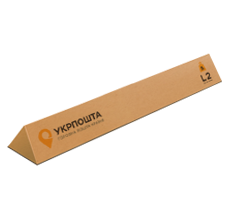 Cardboard tube 5 кг
Dimensions, mm: 1100 × 150 × 130
Barcode: 4823027148151
Wholesale price
from 500 to 1,000 units (including)
27,00 UAH
over 1,000 units
25,50 UAH
Unmarked envelopes
Envelope II-III NP C6 with the SLL prompt
Dimensions, mm: 114 × 162
Barcode: 4823027146966
Wholesale price
from 5,000 to 10,000 units (including)
1,80 UAH
from 10,000 to 15,000 units (including)
1,70 UAH
over 15,000 units
1,60 UAH
Envelope II-III NP DL white SCL
Dimensions, mm: 100 × 220
Barcode: 4823027146874
Wholesale price
from 5,000 to 10,000 units (including)
1,80 UAH
from 10,000 to 15,000 units (including)
1,70 UAH
over 15,000 units
1,60 UAH
Envelope II-III NP DL with the SCL prompt
Dimensions, mm: 100 × 220
Barcode: 4823027146973
Wholesale price
from 5,000 to 10,000 units (including)
1,80 UAH
from 10,000 to 15,000 units (including)
1,70 UAH
over 15,000 units
1,60 UAH
Envelope II-III NP C5 white SCL
Dimensions, mm: 162 × 229
Barcode: 4823027146867
Wholesale price
from 5,000 to 10,000 units (including)
2,70 UAH
from 10,000 to 15,000 units (including)
2,54 UAH
over 15,000 units
2,40 UAH
Envelope II-III NP C5 with the SCL prompt
Dimensions, mm: 162 × 229
Barcode: 4823027146850
Wholesale price
from 5,000 to 10,000 units (including)
2,70 UAH
from 10,000 to 15,000 units (including)
2,54 UAH
over 15,000 units
2,40 UAH
Envelope II-III NP C4 white SCL
Dimensions, mm: 229 × 324
Barcode: 4823027146843
Wholesale price
from 2,500 to 5,000 units (including)
4,50 UAH
from 5,000 to 10,000 units (including)
4,25 UAH
over 10,000 units
4,00 UAH
Envelope II-III NP C4 with the SCL prompt
Dimensions, mm: 229 × 324
Barcode: 4823027146836
Wholesale price
from 2,500 to 5,000 units (including)
4,50 UAH
from 5,000 to 10,000 units (including)
4,25 UAH
over 10,000 units
4,00 UAH
Envelope II-III NP C4 Kraft with extended bottom and side inserts, SKL
Dimensions, mm: 229 × 324 × 40
Barcode: 4823027146829
Wholesale price
from 2,500 to 5,000 units (including)
7,20 UAH
from 5,000 to 10,000 units (including)
6,80 UAH
over 10,000 units
6,40 UAH
Envelope ІІ-В NP С5 Kraft with extended bottom and side inserts
Dimensions, mm: 162 × 229
Barcode: 4823027150147
Wholesale price
from 2,500 to 5,000 units (including)
5,40 UAH
from 5,000 to 10,000 units (including)
5,10 UAH
over 10,000 units
4,80 UAH
Plastic bag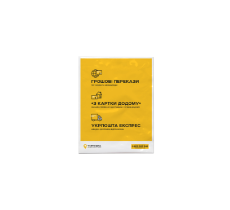 Plastic bag Package with valve 40 mm, with silicone tape, thickness 55 mm
Dimensions, mm: 190 × 240
Barcode: 4823027146911
Wholesale price
from 1,000 to 3,000 units (including)
3,60 UAH
from 3,000 to 5,000 units (including)
3,40 UAH
over 5,000 units
3,20 UAH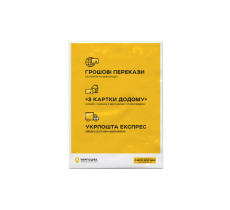 Plastic bag Package with valve 40 mm, with silicone tape, thickness 55 mm
Dimensions, mm: 240 × 320
Barcode: 4823027146881
Wholesale price
from 1,000 to 3,000 units (including)
4,50 UAH
from 3,000 to 5,000 units (including)
4,25 UAH
over 5,000 units
4,00 UAH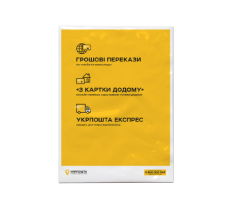 Plastic bag Package with valve 40 mm, with silicone tape, thickness 55 mm
Dimensions, mm: 300 × 400
Barcode: 4823027146898
Wholesale price
from 1,000 to 3,000 units (including)
6,30 UAH
from 3,000 to 5,000 units (including)
5,95 UAH
over 5,000 units
5,60 UAH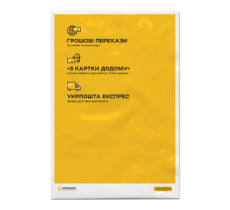 Plastic bag Package with valve 40 mm, with silicone tape, thickness 55 mm
Dimensions, mm: 400 × 580
Barcode: 4823027146928
Wholesale price
from 1,000 to 3,000 units (including)
9,00 UAH
from 3,000 to 5,000 units (including)
8,50 UAH
over 5,000 units
8,00 UAH
Packages with air insert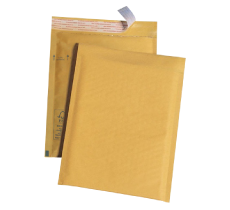 Package with air insert № 11
Dimensions, mm: 100 × 165
Barcode: 4823027146751
Wholesale price
from 1,000 to 3,000 units (including)
4,50 UAH
from 3,000 to 5,000 units (including)
4,25 UAH
over 5,000 units
4,00 UAH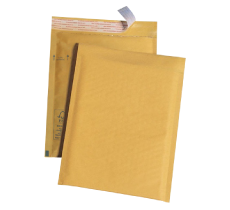 Package with air insert № 14
Dimensions, mm: 180 × 265
Barcode: 4823027146775
Wholesale price
from 1,000 to 3,000 units (including)
6,30 UAH
from 3,000 to 5,000 units (including)
5,95 UAH
over 5,000 units
5,60 UAH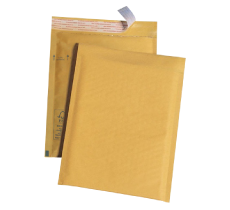 Package with air insert № 17
Dimensions, mm: 230 × 340
Barcode: 4823027146768
Wholesale price
from 1,000 to 3,000 units (including)
8,10 UAH
from 3,000 to 5,000 units (including)
7,66 UAH
over 5,000 units
7,20 UAH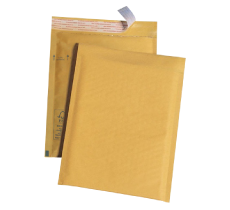 Package with air insert № 18
Dimensions, mm: 270 × 360
Barcode: 4823027146744
Wholesale price
from 1,000 to 3,000 units (including)
9,00 UAH
from 3,000 to 5,000 units (including)
8,50 UAH
over 5,000 units
8,00 UAH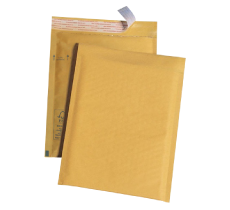 Package with air insert № 20
Dimensions, mm: 350 × 470
Barcode: 4823027146737
Wholesale price
from 1,000 to 3,000 units (including)
13,50 UAH
from 3,000 to 5,000 units (including)
12,74 UAH
over 5,000 units
12,00 UAH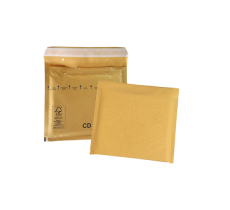 Package with CD insert
Dimensions, mm: 180 × 165
Barcode: 4823027146720
Wholesale price
from 1,000 to 3,000 units (including)
5,40 UAH
from 3,000 to 5,000 units (including)
5,10 UAH
over 5,000 units
4,80 UAH
Other packing goods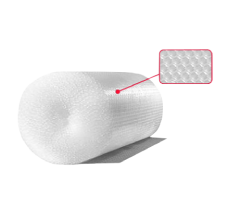 Air-bubble film
Dimensions, mm: 1000 × 1000
Barcode: 4823027146959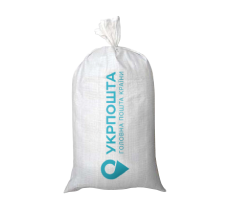 Polypropylene bag
Dimensions, mm: 1050 × 550
Barcode: 4823027146935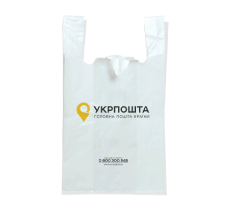 T-shirt package
300 (2 × 75) × 500
Barcode: 4823027146904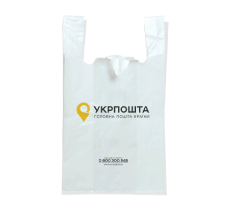 T-shirt package
450 (2 × 90) × 700
Barcode: 4823027146942
If you want to buy packaging at wholesale prices, consider the following conditions:
The maximum order processing time is 5 working days.
Form of payment — cash and non-cash account.
Shipment of goods is carried out after receipt of payment of the order to the current account of Ukrposhta through the post office / central warehouse.
Interested in wholesale packaging purchases? Do you have any suggestions or comments? Please contact us from Monday to Friday from 08:30 to 17:30 by email at [email protected] or by phone at +380 44 323 20 55 and +380 50 100 92 18.