Philatelic subscription
For the extremely busy or a little lazy
Sign up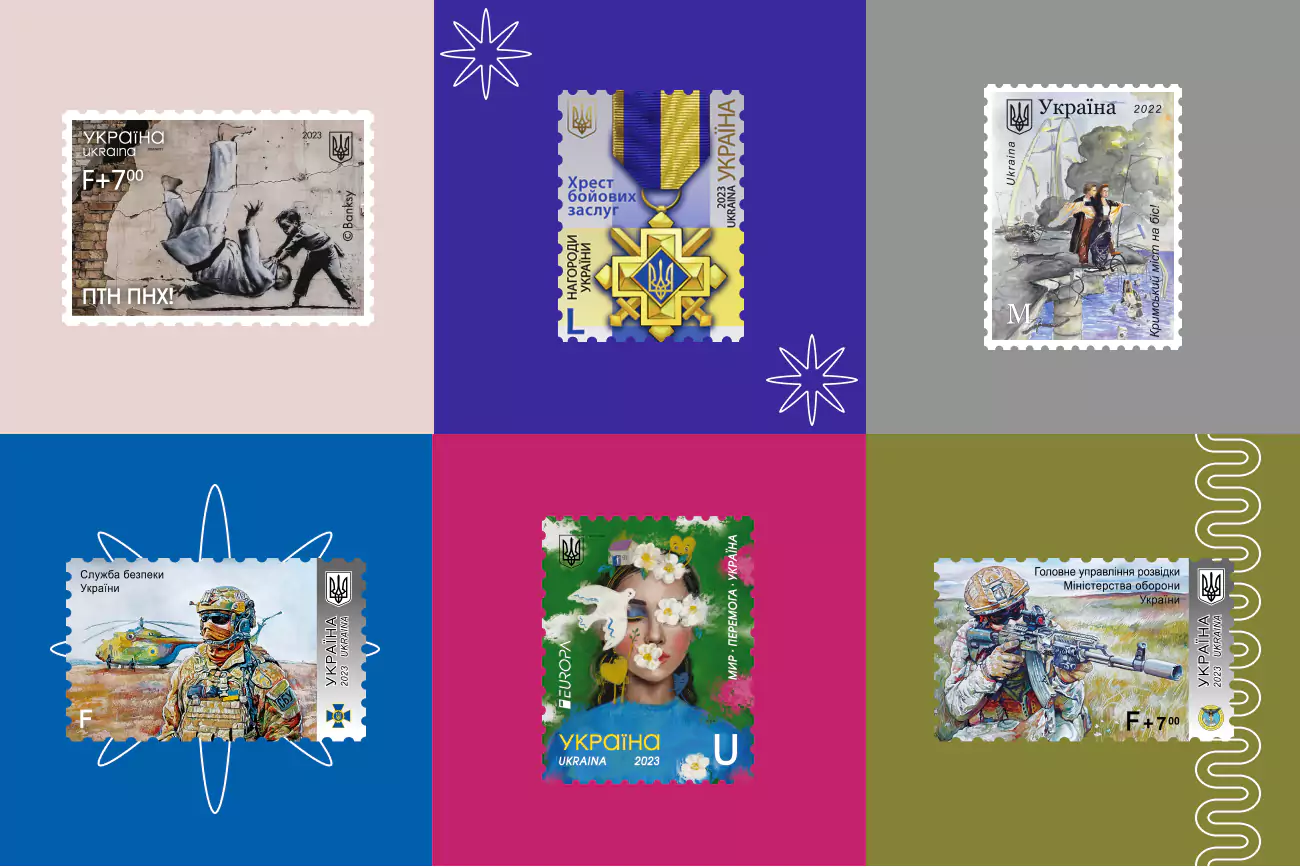 What is it?
The philatelic subscription is your premium virtual card that will reserve all issues of 2024 for you right after you purchase the subscription. After that, collectors in Ukraine may choose which of the sets to pay for. Collectors from other countries will be offered all the products of the month at once.
From now on, the philatelic subscription comes in two varieties
A reproduction of the 2023 philatelic subscription
Each issue will come with its own set: art postage stamps in a sheet or a postal block, an envelope with the "First Day. Kyiv" postmark, an art envelope and a postcard.
A 25% discount! Price:

UAH 780

UAH 585
So tempting!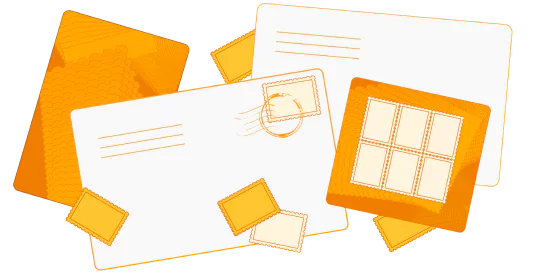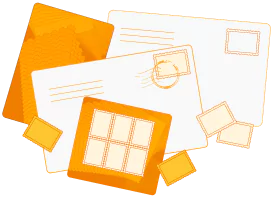 A novelty with exceptional content!
Contains art postage stamps in a sheet or a postal block, an envelope with the "First Day. Kyiv" postmark, a maximum card (a postcard with a postage stamp on the front side and the "First Day. Kyiv" postmark) and limited issues.
Only 5000 pieces! Price: UAH 2,340
So tempting!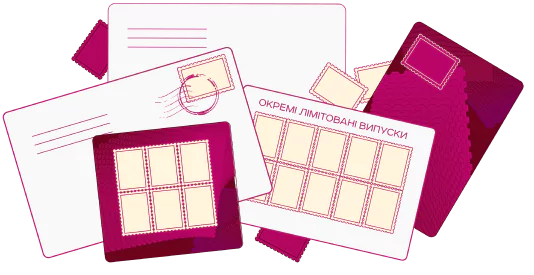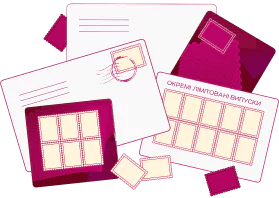 What's the point?
You will become a lucky one who will not miss a single issue
This includes limited issues. What's more, every holder of the philatelic subscription will also receive a valuable envelope with the "First Day" postmark, which is available only in Kyiv and only on the day of the issue introduction. And holders of the "Exclusive" philatelic subscription will also receive maximum cards and limited postal issues.
Your philatelic collection will be replenished on its own
You will receive personal e-mails with offers: just make sure to pay for the new items by the specified deadline and to pick them up at a post office.
You can enjoy your sleep and your morning coffee
No need to set several alarms so as not to miss a pre-order, and no need to wait in a post office, which gets very crowded immediately after the introduction of a new stamp.
For whom?
For philatelic art connoisseurs and for those who don't know anything about it (like most of us)
For those who have a huge collection, and for those who only grabbed the "Russian warship, go...!" stamp and now flaunt it (who wouldn't?)
For those who keep everything in a special stamp album, and for those who keep their favorite stamp under a smartphone case (why not?)
For those who always give new products to friends and colleagues as a gift, and for those who only shrug their shoulders when asked "How to find it?" (now there is an answer!)
Gallery of the brightest issues of the past months
Step-by-step guide for beginners
Step 1
Sign up for your philatelic subscription
Add* a Standard" or an "Exclusive philatelic subscription to the cart, enter your personal data and pay.
* You may purchase an unlimited number of philatelic subscriptions. With each "Standard" philatelic subscription, you may purchase one to five sets of products (the number of sets should be selected while purchasing the subscription and cannot be changed during 2024).
Step 2
Pay for the new issues online
If you are in Ukraine, the day before the release of each issue, you will receive an email and an SMS/Viber notification. See the list of products and pay for the order by the specified deadline.
If you are abroad, pay for all the products at the end of the month.
Step 3
Track the postal item and collect it
When your order is ready, you will receive an email with the tracking number, which can be used to track the postal item on the Ukrposhta website. When the order arrives at your post office, you will receive an SMS message.
Delivery cost of your order
Delivery within Ukraine
Delivery within Ukraine is free of charge. It will be carried out immediately after the release of the issue.
Collectors from abroad
Collectors from abroad will have their orders sent at Ukrposhta small packet tariffs. When will your order be sent? For example, February issues will be sent by March 10, March issues will be sent by April 10, and so on.
---
Signing up and paying for the philatelic subscription certifies the client's consent with the Rules of Service for Philatelic Subscription Holders and consent to the processing of personal data by JSC "Ukrposhta".
Frequently asked questions